PRE-THREADED ATTACHMENT CHAIN
FEATURES OF OCM PRE-THREADED ATTACHMENT CHAIN
OCM PRE-THREADED ATTACHMENT CHAIN has attachment holes with burring process and tapped process.
There is no need of the nut required for general attachment mounting, so it can be easy installed to attachments such as slats, and shortens the installation work time.
There are two types of rollers for small roller and large roller.
Other than the attachment part, it is the same as the standard double pitch roller chain.
The burring processing part is quenched and has excellent strength.
The number of threads is about the same as when using a nut.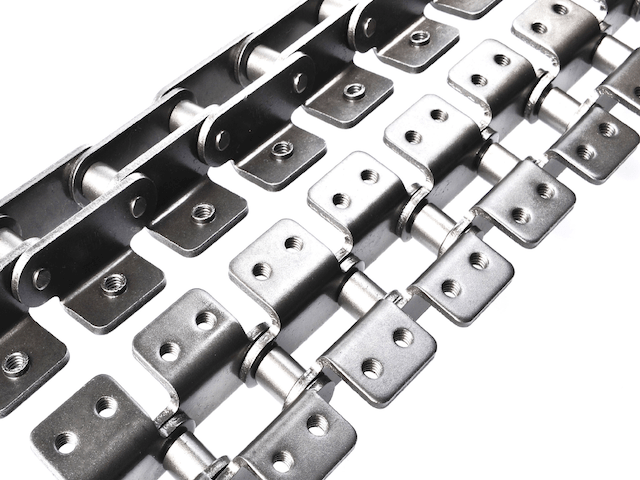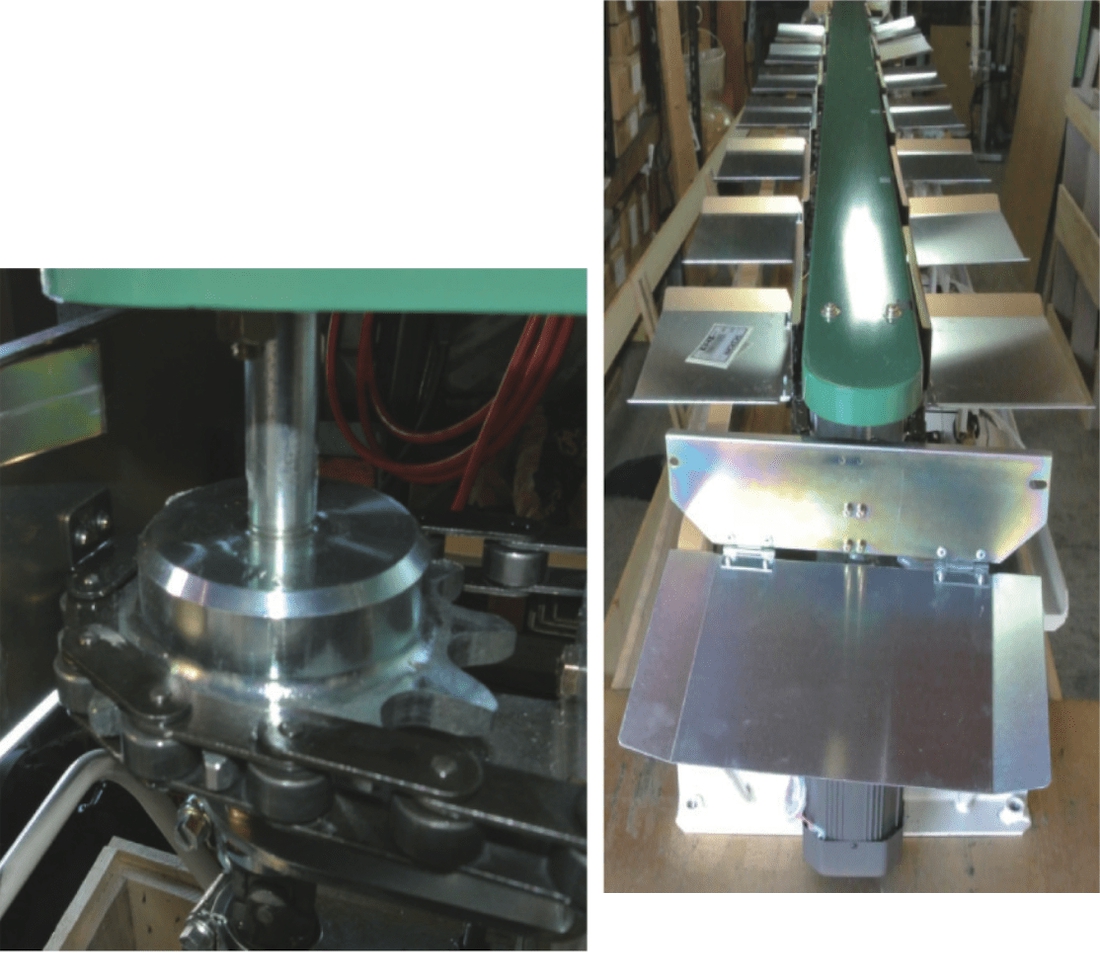 NOTE:
Tighten the bolts with the specified torque value.
Since there is no function to prevent the bolt from loosening, please use a commercially available screw lock agent.


Stainless Steel is not availabe.